During the long company history of DERICHS GmbH Verfahrenstechnik we have been able to apply our experience and expertise in many areas. We have already convinced and won over a large number of well-known customers with our plants. Many of them have become long-term partnerships of which we are very proud.
At regular intervals, we report on a wide range of practical projects from our plant construction. Our reports on our reference plants are compact and comprehensible and are often published in relevant trade journals of the industry.
DMK Baby – Best Powder Quality for Baby Food
DMK Baby is regarded as a reliable partner for high-quality baby food. In recent years, DMK Baby has continued to expand and modernize the plant at the Strückhausen location. The entire bulk material systems were realized by Derichs GmbH Verfahrenstechnik. In detail, this includes all dosing and mixing systems for powdered products, as well as the system components for filling and emptying big bags and sacks for gentle internal transport of the semi-finished products.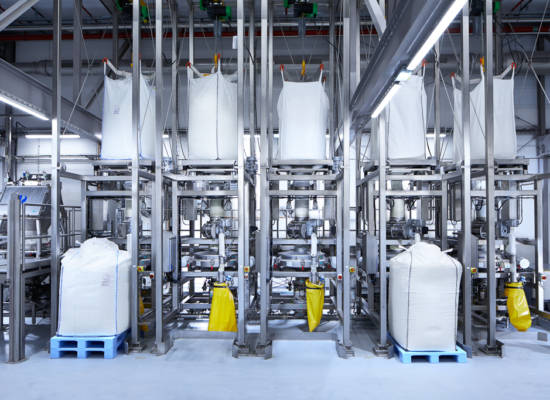 MILEI – Plant for milk and whey derivatives
MILEI produces high-quality milk and whey derivatives, which are not only characterized by a high nutritional quality and value, but also by a wide range of functionalities. During the expansion of the production capacities, DERICHS GmbH Verfahrenstechnik was commissioned with the realization of all bulk material plants.
A demanding task. Please read our application-oriented technical paper.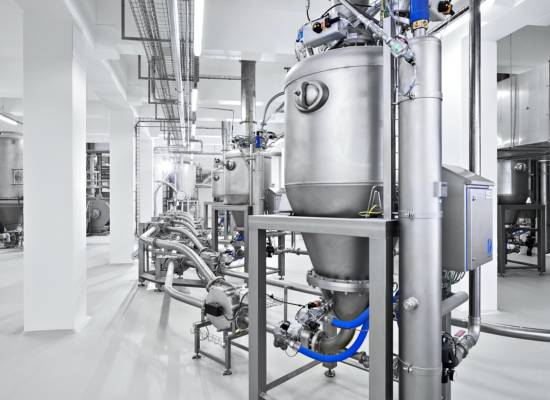 Selection customer references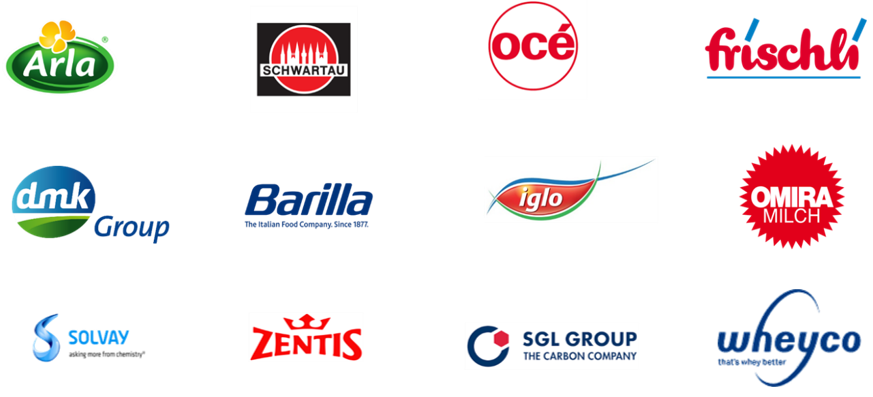 BRATA – Breadcrumbs plant
The production of breadcrumbs is a complex process involving many different production steps. The breadcrumb manufacturer BRATA from Neuss commissioned us with the realization of a new production line. Within just one year, our fitters installed components such as silos, dosing units, mills and sieves to form a fully automatic complete plant at the new location in Nettetal.
We provide a practical report on the plant and explain the process from raw material dosing to packaging.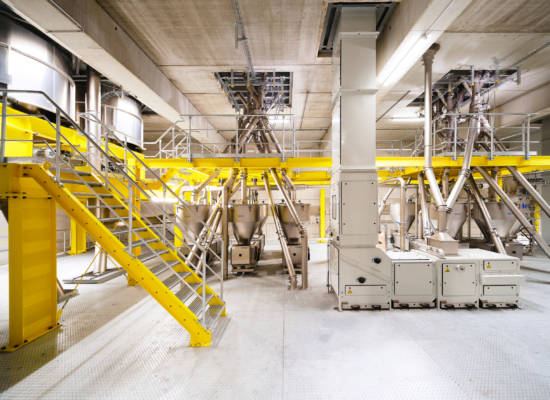 CWS Powder Coating – Mixing plant for powder coatings
The powder coating manufacturer CWS from Düren, Germany, was looking for a flexible mixing plant with which ground powder coating components could be mixed to form a finished powder coating.
The high homogeneity with short mixing time and, above all, the good accessibility of the mixer for cleaning purposes were decisive for the choice of the Derichs batch mixer MBZ 1400.