Craftmanship builds quality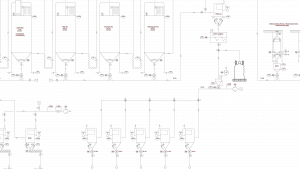 In the tradition of a middle-class craftsman we manufacture efficient at a high quality level and in the same time flexible. The most important base of our success is to concern the demands of our customers. We work according to DIN ISO 9001 certificated quality management system.
Steel, stainless steel or aluminium – our licensed craftsmen guarantees for any quality demand and an economical solution. Also in the detail we are critical. All components are checked before leaving our company.
And therefore our customers knew: DERICHS builds reliable machines!