Automation
Smart automation for reliable installations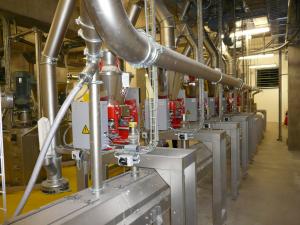 If you need a customised process control system for your plant, the DERICHS engineering team will develop a solution. Our technicians hold the strings in one hand from the development of the flow sheet to the running plant. All experts are working together under one roof. Short ways of information save your time and money.
The design engineer and the electrical engineers convert the process into the software of the plant. The human machine interface and the operation of the plant in case of emergencies will be tested with modern simulation programs. It is possible to test the plant by running it, before it has been built
Already at this stage, we can document and control the processes in the plant and thus optimize the production process before it has even begun. This shortens the times of commissioning and guarantees you a simple operation of the plant with constant product quality.
The commissioning of our plants is carried out by experienced fitters, mechatronics, electrical engineers and/or engineers. Until the handover of a plant to the customer a number of tasks to be done: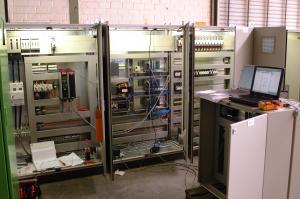 Acceptance verification of field cabling
Testing of inputs/outputs
Matching the analogue values
Test drive of the drives with checking the direction of rotation
Test drive without product
Start production step by step
Test operation
Instruction operating staff